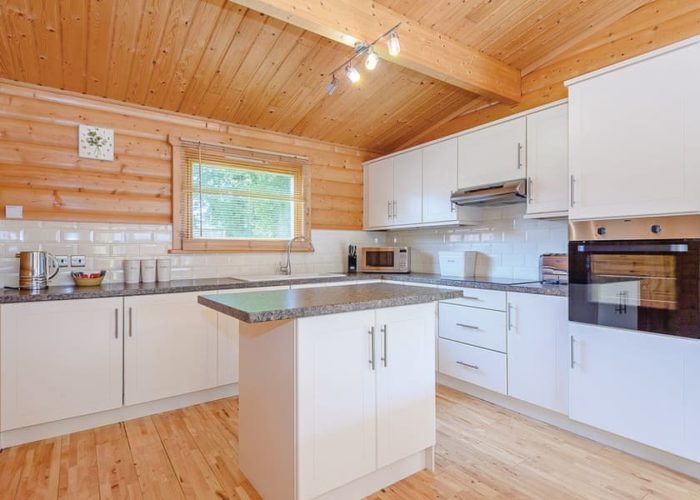 When one hears the word Hamptons, one envisions breezy, open rooms, beautiful architecture, strategic use of white against dark flooring, and an effortlessly chic and laid back vibe that invites people in. It's no wonder, then, that homeowners who are looking to build or renovate their kitchens love the elegance and appeal of a Hamptons style kitchen. But when designing one for your own cooking space, there are certain aspects that you need to pay close attention to in order to fully emulate that breezy, coastal vibe. Below, the Hamptons style kitchen essentials.
Architecture
One thing to note about the Hamptons style is to veer towards ensuring your kitchen designed openly, which means maximising the area and making it look larger with a few key design adjustments. What is meant by this is to look at perhaps getting pitched ceilings, which will give the illusion that the kitchen is bigger than it actually is, and couple it with exposed beams of timber on the walls and ceilings. A key point of Hamptons style kitchen designs is the usage of timber – on the ceiling, the walls, and most especially the floors. Timber can be used strategically to make a space look bigger, depending on its placement and colour.
White Paint and Dark Wooden Floors
Speaking of timber – Hampons style kitchens make full use of contrasts! If you're looking to emulate this aesthetic for your cooking area, think white walls, and dark, timber flooring. Not only will the white walls make the space look brighter and bigger, but in contrast to the dark wooden floors that are basically a requirement for the Hamptons style, you will have a strikingly elegant kitchen as a result that you'll be itching to show off to your guests.
Benchtops
When it comes to benchtop finishes, keep in mind that the Hamptons style, with its white paint and timber notes, veers towards not only an effortless vibe, but one that is timeless and natural, too. So you can definitely take your pick between the beautiful finish of marble benchtops, or the natural style or timber ones. Just make sure that if you're using timber for your benchtop, you choose a solid hardwood to ensure its longevity in your kitchen. And when considering marble for your benchtop, find a type that is light in colour but with veining that will suit your existing colour scheme, too.
Cabinets and Frames
Hamptons style kitchens make use of cabinetry made in the shaker style. That is, cabinets that have frames around their paneling, which provides beautiful detail steeped in tradition. And because the Hamptons style aims for an almost coastal feel, with your white walls, it is a great idea to contrast with green, blue, or grey cabinetry. Using colours that evoke an ocean feel will not only amp up the laid back vibe of your kitchen, but can tie together the whole look with just the addition of colour.